Generations of Service
Tax Preparation and Financial Services for Individuals and Businesses
Tax Preparation and Planning
Effective tax preparation and planning can help you to minimize your future tax liability. We can help you proactively
manage both your personal and your business tax issues, including understanding how upcoming business
opportunities impact your tax status and vice versa. Not all tax planning opportunities are readily apparent.
By having
us on your team, you are more likely to benefit from those opportunities.
IRS Representation
An IRS audit can be an intimidating and complex process. If you or your business face an IRS audit, we can bring to
bear years of experience in dealing with tax matters and IRS audit procedures to ensure that you are properly
represented when dealing with the IRS and other tax authorities.
Business Consulting
As a true business partner, we are available to help you deal with any business problem or opportunity. We stand
ready to engage in business consulting projects to help you make the right decisions for the future of your business.
Whether you face questions related to expanding, selling or remaking your business, we have the necessary
business acumen and analytical capabilities to help you make the right decisions.
About Cogliano and Sons Business Services
Tax Professionals in Jericho NY
At Cogliano and Sons, we believe in the value of relationships. We view every client relationship like a partnership and truly believe that our success is a result of your success. We are committed to providing close, personal attention to our clients. We take pride in giving you the assurance that the personal assistance you receive comes from years of advanced training, technical experience, and financial acumen.
We provide a variety of services including Income Tax Preparation for all types of businesses and individuals, IRS and NY Audit Representation, Payroll Reporting, QuickBooks® setup, support and training, Business startup services, Monthly bookkeeping, Financial statements – making sure your financial records are timely and accurate.
Our continual investment of time and resources in professional continuing education, state-of-the-art computer technology, and extensive business relationships is indicative of our commitment to excellence.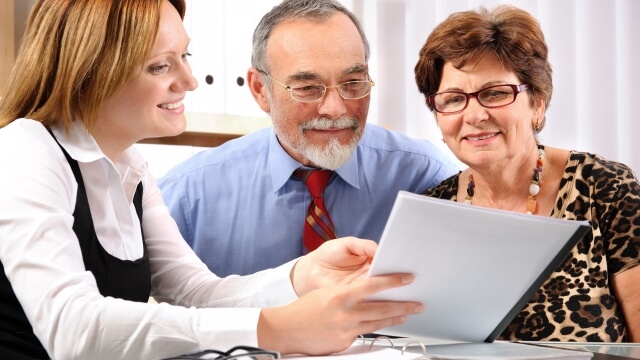 Professional Service
Cogliano and Sons can offer a full range of accounting services while giving you the individual attention that you need.
Years of experience
Cogliano and Sons has volumes of experience working through IRS audit strategies and financial issues. We guarantee that your business is in good hands at all times.
Serving your business
Cogliano and Sons provides support in all areas of business consulting. Let our team guide you with a financial strategy that leads to business growth and success.
David Cogliano, EA
David is an Enrolled Agent licensed to practice before the federal government. EA's are the only federally licensed tax practitioners who specialize in taxation and also have unlimited rights to represent taxpayers before the IRS.
Learn more about EA's here: http://www.naea.org/taxpayers/what-enrolled-agent.
David has been in the financial services industry for over 15 years in various different roles. He was a Senior Analyst for Merrill Lynch working with the U.S. Equities Desk preparing financial statements and profitability analysis. David also taught Introduction to Business at St. Anthony's High School, a private college preparatory school in South Huntington, NY. He graduated from West Virginia University with a Bachelors Degree in Finance.
David's goal for Cogliano and Sons is to be a leader in the Income Tax industry on two fronts:
Tax Strategy and also just as importantly, Client Education. We believe that clients must be informed and prepared in this changing tax climate. David is a member of the many professional organizations and groups:
Member – National Association of Tax Professionals
Member – National Association of Enrolled Agents
Member – New York NY Society of Enrolled Agents
Associate Member – New York NY Society of CPA's
Advisor – QuickBooks ProAdvisor
Member – A Bookkeeper's Corner
Member – Accountant-Lawyer Alliance (ALA)
Member – Accounting and Finance Professionals
Member – Enrolled Agents of America
Member – Finance & Accounting and Social Media
Member – Small Business Network for startups and entrepreneurs
Daniel Cogliano
Daniel has worked in client services for over twenty years. His experience ranges from real estate transactions and financial services, to project management and supervision.
Daniel's responsibilities at the office include tax return preparation for individuals and small businesses, as well as our business development and electronic communications initiatives.
 
Dan Cogliano, RTRP
Dan is a Registered Tax Return Preparer (RTRP) with over 35 years of in the Income Tax industry. Dan was a Vice President in International Marketing at Merrill Lynch for 23 years. He holds a Bachelors of Business Administration in Accounting from Hofstra University. Dan is fluent in Spanish and has used the language extensively both in his work in the Income Tax industry as well as the Financial Services industry.
The preparation of tax returns, analysis of clients current and projected tax scenarios, and continuing education of the ever evolving federal and state tax codes keeps Dan busy year round. Our clients' understanding and adherence to tax laws and strategies is paramount to the ideology of Cogliano and Sons. Dan has been fervently focused on providing maximum results for every client while adhering to all applicable tax laws. Dan is a member of many professional organizations and groups:
Member – National Association of Tax Professionals
Member – National Society of Accountants
Notary – New York NY Notary Public
Frances Barone
Fran has worked in the tax industry performing administrative functions for over 20 years. Her predominant function is expeditiously electronically filing (E-Filing) our client's Federal and all applicable NY tax returns. Fran has an advanced knowledge of federal and state electronic filing requirements. Cogliano and Sons provides income tax return preparation for over 30 states and Fran's ability to handle all issues is unmatched. Fran also handles a large volume of the data entry requirements the office has and is responsible for all incoming and out going mailing obligations.
Prior to joining our firm, Fran worked within the Ozone Park School District performing various administrative functions, attending meetings and troubleshooting issues arising in the community
HAVE A QUESTION? WE'RE HERE TO HELP

390 N Broadway, Suite 240